News
Colorado School of Mines faculty and researchers in the Metallurgical and Materials Engineering Department—Assistant Professor Geoff Brennecka and a team led by Professor Ryan O'Hayre—are being honored by the American Ceramic Society.
---
Four articles coauthored by Metallurgical and Materials Engineering Professor Emeritus Chester Van Tyne have been named among the top 10 articles published in the history of Forge magazine, which covers the global forging industry.
---
An assistant professor of physics at Colorado School of Mines has been published in the journal Nano Letters with a paper that improves our understanding of organic photovoltaic materials—resolving a decade-old conflict between theory and experiment by using a technique that is new to the field.
---
Colorado School of Mines researchers have been awarded a National Science Foundation grant to develop a new way of assembling nanoparticles into materials with exotic optical properties that could allow, for example, "superlenses," high-resolution sensors for biomolecules and cloaking devices that render objects invisible.
---
Colorado School of Mines has been awarded a multiyear contract by the Usable Glass Strength Coalition to conduct research that improves the understanding of the strength properties of manufactured glass products at the smallest scale.
---
Colorado School of Mines and Manufacturer's Edge hosted Governor John Hickenlooper on September 30 to tour the Alliance for the Development of Additive Processing Technologies (ADAPT) advanced characterization center and meet with the center's founding stakeholders. The governor also used the occasion to announce October as Manufacturing Month in Colorado.
---
A Colorado School of Mines PhD student in materials science has been awarded a NASA fellowship—one of only 14 awarded by the space agency this year—to improve the performance of thermoelectric materials that can be used to power deep-space missions.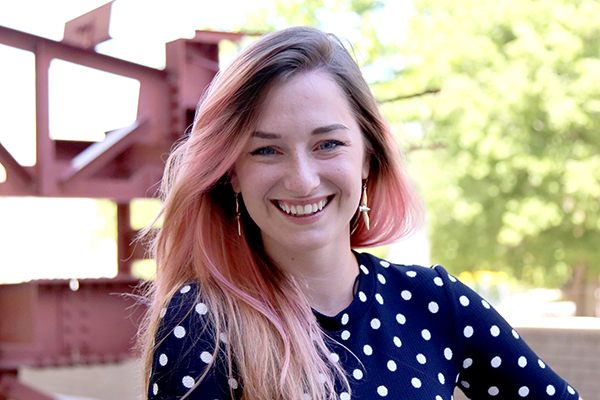 Caitlin Crawford, advised by Physics Assistant Professor Eric Toberer, was awarded the NASA Harriett G. Jenkins Graduate Fellowship for her proposal, "Advanced Thermoelectric Materials for Space Power Applications." The fellowship can be renewed for two additional years; Crawford will receive $55,000 for each year of the grant.
Crawford will continue the materials synthesis work she has been doing for the past year at Mines. "We're looking at a specific type of structure, called the skutterudite structure," Crawford said. "It's a specific material structure that has really good thermoelectric properties for deep-space power applications."
---
Michael F. Toney, distinguished staff scientist at the Stanford Synchrotron Radiation Lightsource, part of the SLAC National Accelerator Laboratory, will present "Formation and operation of organic-inorganic halide perovskite solar absorbers" at noon on Thursday, March 24, in Marquez Hall 326 (RESCHEDULED DUE TO WEATHER).
ABSTRACT: To better understand how materials' atomic and mesoscale structure affects their function, it is essential to observe this structure during operation – operando measurements. Similarly, to understand materials synthesis, we must be able to follow the transformation pathways during synthesis (in situ investigations). This talk will give an example of each in situ and operando X-ray scattering and spectroscopy of hybrid organic-inorganic halide perovskite (HOIP) films - unusual solar absorbers presently of considerable interest. I will first present temperature dependent X-ray diffraction from an operating solar cell with an HOIP absorber layer, which allows characterization of the HOIP crystal structure. Our results show how changes in the atomic structure affect the HOIP optoelectronic properties and the device performance. Second, we use in situ X-ray diffraction and spectroscopy to follow the temperature kinetics of HOIP composition and crystal formation, while the HOIP films are annealed after formation from solution. This provides insight into how HOIP formation processes.
ABOUT THE SPEAKER: Michael Toney is head of the Materials Sciences Division and a distinguished staff scientist at the Stanford Synchrotron Radiation Lightsource (SSRL), part of the SLAC National Accelerator Laboratory. He is a pioneer in the use of X-ray scattering, spectroscopy and imaging for the determination of atomic and mesoscale structure of materials used for sustainable energy and for the determination of atomic structure of electrode-electrolyte interfaces. Toney received his BS from Caltech in 1979 and his PhD from the University of Washington in 1983, both in physics. He spent one year as a postdoc at the Risoe National Lab in Denmark, where he participated in some of the first surface X-ray diffraction experiments. He then began working at IBM Almaden Research in materials sciences. He left IBM in 2003 to join SLAC National Accelerator Laboratory and Stanford, where he started programs in sustainable energy materials.
---
Melissa Teague, who earned her PhD in Materials Science from Mines in 2013, has received the Presidential Early Career Award for Scientists and Engineers, the highest honor bestowed by the United States government on science and engineering professionals in the early stages of their independent research careers.
Teague is a materials engineer at Sandia National Laboratories. She received her PECASE award from the Department of Energy, for her work at Idaho National Laboratory.
---
Ryan Richards profiled in Mines Magazine
---
Liu named ABS Endowed Chair in Metallurgical and Materials Engineering
After a competitive international search, Colorado School of Mines Professor Stephen Liu has been appointed the American Bureau of Shipping Endowed Chair in Metallurgical and Materials Engineering.
The nonprofit ABS, which sets standards for the design, construction, and survey of vessels in service, established the endowed faculty chair in March 2014. Liu, a professor in the George S. Ansell Department of Metallurgical and Materials Engineering, served as interim chair until his permanent appointment.
---
FULL STORY | COLLEGE GRADUATES WITH HIGHEST STARTING SALARIES
---
Mines researchers awarded $1.5M to design, improve piezolectrics
Mines researchers have been awarded $1.5 million over four years to design new piezoelectric materials and improve existing ones.
Principal investigator Geoff Brennecka is joined by fellow MME assistant professors Corinne Packard and Vladan Stevanovic; Mechanical Engineering Professor Cristian Ciobanu; Assistant Professor of Applied Mathematics and Statistics Paul Constantine; and Andriy Zakutayev from the National Renewable Energy Laboratory.
The award is from the National Science Foundation's Designing Materials to Revolutionize and Engineer our Future (DMREF) program. The program seeks to shorten the time for discovering breakthrough materials and bringing them from the laboratory to the marketplace and into products.
---
Fuel cell research in Science magazine
The development of affordable and efficient ceramic fuel cells that could be used to power homes, the culmination of five years worth of work by Colorado School of Mines researchers, is featured in the July 23 issue of Science magazine.
The research, led by Mines Professor of Metallurgical and Materials Engineering Ryan O'Hayre, would enable more efficient use of natural gas for power generation through the use of fuel cells that convert the chemical energy of a fuel source into electrical energy close to where it is used.
FULL STORY | ABSTRACT | FEATURE STORY IN SCIENCE
---
REMRSEC hosts conference on silicon
The Renewable Energy Materials Research Science and Engineering Center (REMRSEC), led by Physics Professor Craig Taylor, hosted the International Conference on Exotic Forms of Silicon at Colorado School of Mines July 15 to 17, 2015.
---
Mines hosts school on materials for energy, sustainability
Experts and graduate students gathered at Colorado School of Mines to explore the latest developments and future trends in materials used to generate and store sustainable energy.
"The philosophy is to bring students together from very diverse backgrounds to think broadly about energy and sustainable materials," said Ryan O'Hayre, professor of Metallurgical and Materials Engineering, who has lectured at all three previous schools and helped coordinate this year's gathering in addition to presenting on fuel cells.
---
Brennecka awarded Du-Co Ceramics Young Professional Award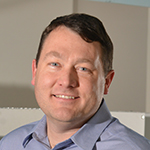 Geoff Brennecka, assistant professor of Metallurgy and Materials Engineering, has received the Du-Co Ceramics Young Professional Award from the American Ceramic Society. The award is given to a member under the age of 40 and in the first 10 years of his or her career, "who demonstrates exceptional leadership and service to ACerS."
Brennecka will receive his award at the ACerS Honors and Awards Banquet on October 5 in Columbus, Ohio.
---
Mines hosts symposium on surface analysis
Svitlana Pylypenko, assistant professor of Chemistry and Geochemistry, organized the 37th Annual Symposium on Applied Surface Analysis, held at Colorado School of Mines June 2 to 4.
Sponsored by the Rocky Mountain Chapter of the American Vacuum Society and the AVS Applied Surface Science Division, the symposium included presentations and posters surrounding the application of traditional surface analytical techniques, their development, data analysis, and sample preparation.
Mines faculty who gave presentations at the event included Pylypenko, Associate Professor of Metallurgical and Materials Engineering Brian Gorman, and Chemical and Biological Engineering Professor Colin Wolden.
---
Van Tyne named ASM International Fellow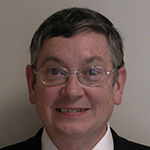 Chester Van Tyne, professor of Metallurgical and Materials Engineering, has been elected as a Fellow of ASM International.
Van Tyne is being honored for his distinguished contributions in the field of materials science and engineering. His citation reads, "For significant contributions to understanding effects of processing and microstructure on the plastic deformation behavior of steels and nickel-based alloys in metal forming manufacturing processes."
The honor will be conferred at the Convocation of Fellows, during the ASM Awards Dinner in October, in Columbus, Ohio. The dinner is the highlight of the Materials Science & Technology '15 convention.
---
Mines physicists lead distinguished journals
Three Mines physicists now hold prestigious editorships at respected physics journals. Professor Reuben Collins is editor-in-chief of Applied Physics Letters, Professor Craig Taylor is editor-in-chief of the Journal of Renewable and Sustainable Energy, and Emeritus Senior Vice President John Poate is editor-in-chief of Applied Physics Reviews.
---
Paper on measuring diffusion featured by Materials Research Society
A recent paper by Metallurgical and Materials Engineering Associate Professor Brian Gorman, Research Assistant Professor David Diercks, and PhD candidate Rita Kirchhofer has earned a write-up from the Materials Research Society. The paper, published in the Journal of Materials Research, details the ability to measure diffusion on the atomic level, almost in real time, with a combination of devices. The paper was the result of a $2.5 million grant from the National Science Foundation.
FEATURE STORY BY MRS | ARTICLE ABSTRACT
---
Chinese website ranks Mines among top materials programs